Journalist • wency@kr-asia.com
Wency Chen is a reporter KrASIA based in Beijing, covering tech innovations in&beyond the Greater China Area. Previously, she studied at Columbia Journalism School and reported on art exhibits, New York public school systems, LGBTQ+ rights, and Asian immigrants. She is also an enthusiastic reader, a diehard fan of indie rock and spicy hot pot, as well as a to-be filmmaker (Let's see). Follow her on Twitter: @ChenWQ45 Tips go to: wency@kr-asia.com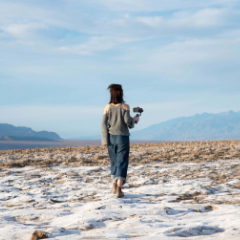 News
US appeals court squashes WeChat ban, Tencent share price shoots up
By 
•  27 Oct 2020  •  03:51 AM
ByteDance said that it is considering to spin off some businesses for standalone listings, but that has yet to be finalized.

Tesla increased Model 3 production capacity at its Shanghai Gigafactory to 250,000 units a year and it is building a new factory for its Model Y.

In the first seven months of 2020, the amount of investment in the semiconductor sector surpassed USD 8.95 billion, two times last year's amount.